About Us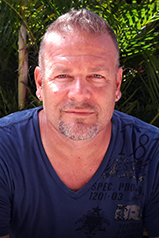 The leading real estate agency on the island and lifestyle specialist is world renowned RE/MAX, Island Properties whose global advice and expertise help investors make the right decisions and accommodate their requirements of property ownership.
At RE/MAX Island Properties, we don't just sell properties, we create lifestyles! We know that buyers and sellers alike come to us trusting in the RE/MAX name and that buying real estate on our beautiful Caribbean island is often much more than a transaction... It is the fulfillment of a dream.
To make that dream come true we offer a team of agents with over 90 years of combined experience and expertise in the real estate industry. Additionally, knowing what an international destination St. Maarten is, we have agents who are fluent in 5 languages, giving our clients the comfort in knowing that RE/MAX Island Properties is the right choice. The multi-faceted real estate professionals can help you with almost anything, including finding your dream home at the right price from one bedroom condos to luxury beachfront villas.
Our sales team is lead by Michael Disch. He stresses a true sense of working as a team as well as working with other agencies which is vital so that we may find that right buyer or seller for your home.
With the support of 100,000 Agents in nearly 100 countries worldwide, our networking capability lets sellers know that the global buyer can easily be brought to our doorstep.
No other company provides such a wide range of services, including residential & commercial sales, luxury vacation rentals, long term rentals and property management. Once you have purchased a property, we can help you protect and take care of your investment.
For over 20 years, Island Properties, a division of RE/MAX Island Properties, have been doing property management and villa rentals on St. Maarten/St. Martin. Personal attention to detail and impeccable service keeps their villa owners and villa rental guests satisfied year after year (www.islandpropertiesonline.com). We do it all, so that your real estate journey is a pleasurable one.
Contact RE/MAX, the real estate leaders, if you'd like to own or rent a piece of Paradise...